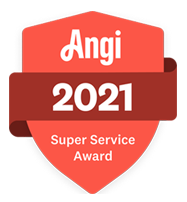 Heliocol's Unique Design Features
Heliocol is the world's largest solar pool heating manufacturer. Our panels have several patented design features. We pride ourselves on being environmentally safe, maintenance free and roof friendly.
If there would be any issues, Heliocol has you covered with a twelve year limited warranty including freeze protection.
Call us today and ask how our solar hot water systems can save you money!

One-Piece Unibody Construction
The overmolded header is formed over each individual tube and fused together during construction, producing the strongest possible connection. Overmolding eliminates cracks and welds for a longer lasting, maintenance- free system.

Individual Tubes
Open design resists lift and stays put even in high winds. Protects the roof from rain rot by allowing rapid moisture evaporation. Round tubes capture more heat.

Mounting Sleds
Sleds maintain alignment of individual riser tubes. Prevent abrasion to panel and roof when expanding and contracting.

Panel Clamps
Patended panel clamps eliminate rubber hoses and metal clamps that require roof top maintenance and replacement, eliminating hassles and saving time and money. Clamps also allow panels to be mounted closer together for a more efficient and more attractive system.

Gator Clamps
Strapless mounting allows for expansion and contraction and fewer roof penetrations.

Open Flow Design
Each and every individual tube opens into the header, increasing flow and virtually eliminating backpressure, saving wear and tear on pool pumps.
Heliocol Solar Pool Panel Advantages
Individual tube design (Highest wind load solar collector at 170MPH) if installed according to the Heliocol installation manual by a certified Exclusive Heliocol installation contractor.
Patented design to resist abrasion from expansion and contraction against roof surface.
Built-in spacer bars every foot under panels holds riser tubes off roof surface.
Individual tubes design allows panel to spread around vent pipes for continuous look.
Spaces between each tube allows air to pass through panels in high wind events which keeps panels from detaching like all competitive solid plate panels.
No straps required to hold down Heliocol panels unlike competition, which adds 6-10 additional screw per panel to hold it in place in case of a high wind event.
Individual tubes also let sunlight pass through panels preventing mildew build-up under panels which will cause black streaks at the bottom of competitive panel installations.
Proprietary patented panel interconnection clamps eliminate the need for rubber hose connectors which when exposed to sunlight, crack and eventually burst open. Could drain the entire pool if no one home when breach in hose occurs.
Panel to panel water seal gasket completely covered by each clamp, never sees sunlight and therefore never dry rots like rubber hoses.
Panel mounting hardware is designed to slide horizontally so roof trusses can always be located.
First solar pool collector with full 12-year factory backed warranty that includes panel, clamps, and mounting hardware.
Max operating pressure for most competition panels 35 psi, Heliocol max pressure rating 180 psi.
Eight different sizes available to fit virtually any size roof or space requirement.
Heliocol is the largest residential and commercial manufacturer of polymer solar thermal panels in the world. Factory located in Kibbutz Magen, Israel.
Only collector ever selected to heat pools for the Olympic Games. (Atlanta, Ga., Athens, Greece. and Beijing, China.
ISO 9000 and ISO 14000quality control approvals. First pool solar manufacturing facility to ever achieve this remarkable Certificate of Approval.
Schedule A Free In-Home Consultation
See how solar can save you money
How would you like to take the solar energy and reduce your electricity costs by 40% or more? Solar Energy Systems has over 40 years of experience serving the Treasure Coast and surrounding areas with high-caliber and energy efficient solar panel installation and PV energy system design.
The ideal solution for any problem would be one that benefits all concerned while doing the least amount of harm. This is a great description for solar-powered water heating: It saves you a lot of money, conserves fossil fuel, and does no harm to the environment. Like all solar-power solutions, heating your home water with solar is a win-win solution.
Heliocol solar collectors are constructed like no other. Unique design characteristics and innovative engineering make Heliocol the best solar pool heating system available. The balance between design, excellence and durability make Heliocol the smart choice for your residential or commercial needs.