Finance for $0 Down and pay less each month for solar than you pay your currently to the utility.
Replace Your Utility Bill
There has never been a better time to invest in a solar electric system for your home or business. The federal incentive program has made solar electricity affordable for most homeowners. Ask for more details!
Grid-Tie Systems
The most popular is a grid-tie system, which allows the owner to create electricity during sunlight hours and use electricity from the local power company during non-sunlight hours.
The 26% Federal Tax Credit
will no longer be available after 2022!

Solar Panels for Electricity

Solar Panels for Hot Water

Solar Panels for Pool Heating
With our solar hot water systems, homeowners always have a reliable supply of free hot water. The superefficient system that we use has a backup element, providing hot water even during cloudy days. Homeowners who have purchased our solar hot water collectors are also pleased with the aesthetics of our system, which looks quite similar to a large skylight.
The "Green Movement" has made huge headlines in recent years, and most people are thinking about what kind of footprint they themselves are leaving on Planet Earth. Solar energy is healthier for the environment. Solar electricity does not emit poisonous air pollutants into the atmosphere. It creates a much healthier environment for communities, families, and children with health problems. It also reduces our dependence on fossil fuels and foreign energy sources.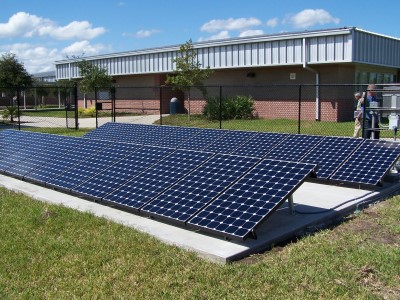 Solar Installations in Southern Florida
Best Solar company on the Treasure Coast! My Hot Water system has lowered my FPL bill and exceeds my expectations. The staff at Solar Energy Systems are all superb and had no issues. Prompt and efficient.
Joelle
Manager
We had researched solar energy for years but couldn't locate a company which either had a good track record or was still in business. After several years, we learned our friends obtained solar for their home and qualified for the government incentive. We observed how the liked the system for several months. In fact I was there when they installed their system and asked many questions. So we finally decided to learn more.
I can honestly say the installers sold me on the company and I was even more pleased when they installed our system and answered every question I had honestly.
Solar takes time to get use to using But saving money and cutting the over rated power company out of your bottom line is worth it.
I don't know if solar is for you and your house hold but you owe it to your family to sit down with Solar Energy System and find out.
Horace Edwards Jr.
Manager
Purchased a Solar Electric system 3 months ago, and since then my FPL bill went from $195 to $5. Guys were very professional at time of install and Solar Energy Systems made it a very smooth process. Highly recommend!
Denise Badini
Manager
We had an old Pool Heat pump that was time to replace, so we decided to go Solar to lower our electric bill and since we have a neighbor who has had their Solar pool system for almost 20 years now and still works. Loved our Heat pump but did not like the extra $100 it was costing us on our electric bill. Very Happy with our decision because my electric bill is now lower again and we have a 90 degree pool using just the sun!
Chrissie Hardie
Manager
I can't say enough good things about this company. We had an emergency with our Solar Hot water tank that was from another company who wouldn't answer our phone calls and thankfully Solar Energy Systems came to the rescue. They were out in no time and fixed our leaking tank with a reasonable fee to fix another companies mistake. Lesson learned on hiring a non-local company to install a product, wish we would have gone with this company to begin with.
Marie Muir
Manager
Solar Hot Water
How would you like to take the solar energy and reduce your electricity costs by 40% or more? Solar Energy Systems has over 40 years of experience serving the Treasure Coast and surrounding areas with high-caliber and energy efficient solar panel installation and PV energy system design.
Solar Electric
The ideal solution for any problem would be one that benefits all concerned while doing the least amount of harm. This is a great description for solar-powered water heating: It saves you a lot of money, conserves fossil fuel, and does no harm to the environment. Like all solar-power solutions, heating your home water with solar is a win-win solution.
Solar Pool Heating
Heliocol solar collectors are constructed like no other. Unique design characteristics and innovative engineering make Heliocol the best solar pool heating system available. The balance between design, excellence and durability make Heliocol the smart choice for your residential or commercial needs.