Company Profile
SOLAR ENERGY SYSTEMS
Solar Energy Systems is a division of Florida Solar Products, Inc. a privately-owned Florida corporation. Founded in 1979, under the name of Solar Electric Systems. The company was purchased by its general manager Robert Zrallack in 1984 and to this day remains under his ownership and supervision.
Solar Energy Systems is a State Certified Solar Contracting company (St. Cert. # CVC056637), with its corporate office located in St. Lucie County, Florida. Recognized statewide as one of the leaders in solar technologies. The company has installed over 14,800+ systems here and in the Bahamas. The company specializes in residential and commercial pool heating, domestic and commercial hot water systems, photovoltaic power systems, battery back-up power systems and solar powered attic ventilation systems. Solar Energy Systems has secured distributor and partnership relationships with companies like; SunPower, Panasonic, Canadian Solar, Mission Solar, Heliene, QCell and Hyundai Photovoltaic Panels, Enphase, Schneider, AP Systems, Solar Edge, SMA, and Outback Power Inverters, Heliocol/SunStar Pool Heaters, Heat Wave, and Gulfstream, Heat Pump Pool Heaters. In addition, AET and SunEarth hot water domestic collectors and Rheem, American Standard, and A.O. Smith solar storage tanks, Rheem Hybrid Heat Pump water heaters and Generac generators for back-up power.
Solar Energy Systems is a member of the Better Business Bureau, the Chamber of Commerce, the Treasure Coast Builders Association, the Florida Spa and Pool Association, the Florida Solar Energy Industry Association, the Florida Solar Energy Research and Education Foundation, and The American Solar Energy Society.
Solar Energy Systems has been honored by winning the prestigious "Solar System of the Year" award by the State Solar Trade Association on three separate occasions.
ABOUT THE PRESIDENT
Robert Zrallack the owner holds a Bachelor of Science degree in Electronic Engineering. Currently serves on the Board of Directors of the Florida Solar Energy Industries Association and the Board of the Solar Energy Educational Foundation. He is a two-term past-president and serves on the Ethics, Engineering, Education and Membership committees. He is a member of the Treasure Coast Home Builders Association, the Florida Spa and Pool Association and the American Solar Energy Society.
Mr. Zrallack has also consulted on numerous projects with the Florida Solar Energy Center at the University of Central Florida, the Department of Community Affairs on Energy Code revisions and the Construction Industry Licensing Board as an SME (Subject Matter Expert) to compile the test data for contractors to take their state competency test. He serves as an SME for Professional Testing Institute to create the National Solar Thermal exam for NABCEP (North American Board of Certified Electrical Practitioners). He has also, authored dozens of articles for the Florida Sun Newsletter and Sun Flash, two highly circulated solar publications. He was selected to serve on the Treasure Coast Regional Planning Council's (1998/1999, 2001 Energy Task Force). In 1996, Mr. Zrallack was honored by being selected to design, contract and supervise the installation of the largest solar pool heater in the United States for the 1996 Summer Olympic Games at Georgia Tech University in Atlanta, Ga. In 1999, designed one of the largest solar pool systems in Mexico at the Mexico Institute of Technology and in 2000 designed and supervised the largest solar pool system in South America at the Minas Tennis Resort in Bela Horizonte, Brazil.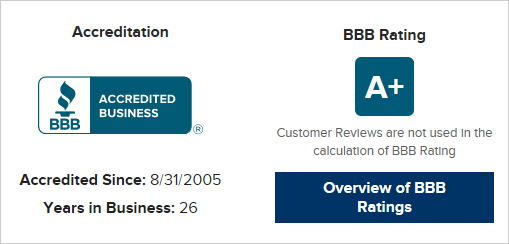 Schedule A Free In-Home Consultation
See how solar can save you money
How would you like to take the solar energy and reduce your electricity costs by 40% or more? Solar Energy Systems has over 40 years of experience serving the Treasure Coast and surrounding areas with high-caliber and energy efficient solar panel installation and PV energy system design.
The ideal solution for any problem would be one that benefits all concerned while doing the least amount of harm. This is a great description for solar-powered water heating: It saves you a lot of money, conserves fossil fuel, and does no harm to the environment. Like all solar-power solutions, heating your home water with solar is a win-win solution.
Heliocol solar collectors are constructed like no other. Unique design characteristics and innovative engineering make Heliocol the best solar pool heating system available. The balance between design, excellence and durability make Heliocol the smart choice for your residential or commercial needs.